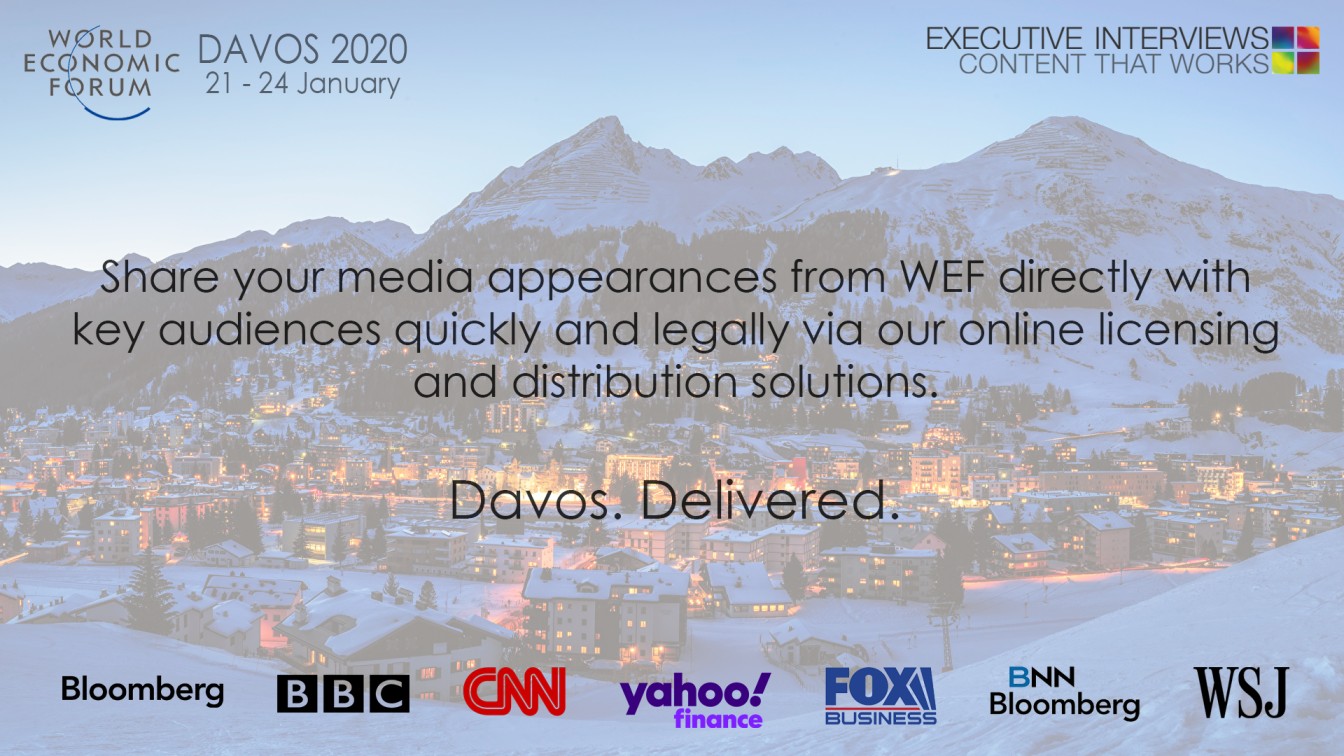 Executive Interviews is proudly partnered with the world's leading business news networks, we are able to provide timely, professionally-produced, and fully licensed video clips from Davos, to post on social media sites, websites, intranets, and events display/distribution and much more.
The benefits of using licenced TV/Broadcaster footage from Davos, are as follows:
You will be copyright compliant
Editorial content from trusted broadcasters
Trusted footage enhances your organisation's credibility
Raises profiles of key executives in your organisation
Communicate compellingly with target audiences
Management of your or your business' reputation
By making the interview clip available on your chosen web channels, internally and externally, the same message, from a reputable broadcaster is presented.
Our Products and Services
We offer a suite of licensed video files, players and related services to suit any marketing strategy, so whether you require to download the video file and host and stream it on your end, or you prefer to take advantage of one of our popular branded media player packages, we have the right solution to get your Davos interview, to be posted quickly, legally, and in a way that integrates seamlessly with your online sites.
I'm Interested, who can I talk to?
For guidance and advice on how to maximise your broadcaster pieces at Davos, contact one of our global sales team:
EMEA        +44 (0) 1908 041290
or by email: liz.ashton@executiveinterviews.com; jon.tideswell@executiveinterviews.com
America   +1 (904) 314 1066
or by email: gordon.meeker@executiveinterviews.com; david.starnes@executiveinterviews.com